Our judges have!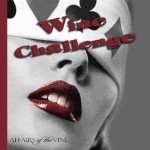 The Pinot Noir Summit is just three weeks away and people who love Pinot are talking, blogging, writing, and tweeting about this wonderful event.
Check out the following:
Can I ask you a personal question? Luscious Lushes answers.
Can you ever have enough Pinot? asks $20 Dollar Wine Blog
On TasteWine, Ray Johnson's Wine Blog he says It was an easy day of judging, tasting just 32 Pinot Noirs in 4 flights of 8 more…
Juicy Tales by Jo Diaz at Wine Blog posted Thinking & Drinking Red 
Join International Wine Review at the Summit
Winemaker Leon Glover blogs about choosing the top Pinots for the Summit
Westside Lodge is very excited that we're bring the Summit to San Rafael, they're very excited
It's happening here…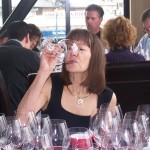 Shana Ray's question…Do you have pinotlove?
Eric Hwang queries "Do you love Pinot? If you answered yes without hesitation…Come to the Summit."
Larry Chandler discusses his experience judging Pinots for the Summit in his blog post The Evolution of Taste.
Check out the contests for FREE tickets to the Summit at Enobytes and the Pinot Noir Summit on Facebook
Be a wine judge for the day,