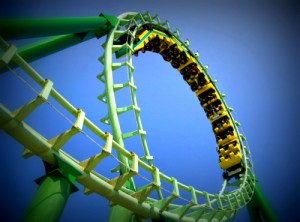 2012 has been a roller coaster ride. It's been a dizzying mixture of amazing, exhausting, frustrating, and frightening.
2012 Highs
Sideways the Play was a great success! After meeting on Twitter, I worked with Rex Pickett to bring fabulous Pinot Noir producers to each performance of the 27 week long run at The Ruskin Group Theatre in Santa Monica, California.
A record year for Wine Shootouts – 3 in 1 Year
10th Annual Pinot Noir Shootout and Summit
6th Cabernet Shootout and Challenge
1st Rhone Shootout and Romancing the Rhones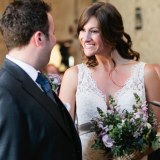 My best friend's daughter got married in Great Britain. John and I shared in the joyful occasion. Lauren and Henry met in Adelaide while getting their Masters of Wine Business degrees. They're a fabulous couple – an example of the perfect cuvée.
2012 Lows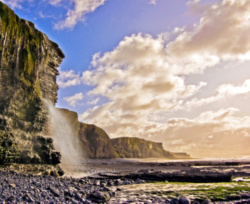 I fell off the Social Media cliff. I took a nose dive! Many reasons…the technology gods were stacked up against me with the Affairs of the Vine website be hacked, computer crashes, power outages, Iphone glitches, yada, yada, yada and then…
My mom was rushed to the emergency where we were told several times that she wouldn't survive more than a few days…What an emotional ride. She's home on hospice care but has been surviving and thriving. I don't think she has any plans to exit soon.
…The truth of the matter is that I was too emotionally wrought to put my feelings into spoken, let alone written words. For those of you who know me well, the idea of my being at a loss for words is unthinkable.
And so as 2012 comes to a close, 2013 beckons all shiny and bright. I have great hopes and plans for this year.
I am reaching out to the many friends I've made through Social Media. I'm back. I hope to touch base with all of you soon. Watch for my tweets.
2013
Events and Dates of Note
January 14th: Mom's 95th Birthday – A BIG celebration is planned
January: 19th: 7th Cabernet Shootout Challenge (2nd in San Francisco)
March: 11th Pinot Noir Summit in Sonoma County
July: 2nd Romancing the Rhones
August-September: Sideways The Play will open in Sonoma County. I will be taking on a new role, co-producing with Rex Pickett and Mike Myers.
Lots more to come!!!!