We'll be Romancing the Rhones again on Sunday, July 14th at The Winery SF on Treasure Island.
Join us!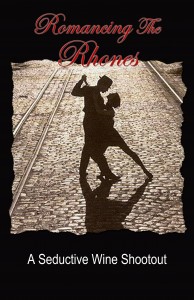 Romancing the Rhones Grand Tasting & Awards Ceremony
The Winery SF
Sunday, July 14, 2013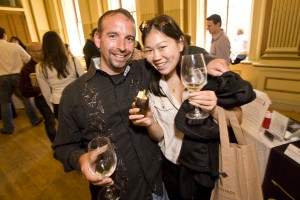 Bastille Day is the perfect day to break out and enjoy the power and finesse of some fabulous Rhone wines.
VIP TICKETS: 11:30 AM – 4:30 PM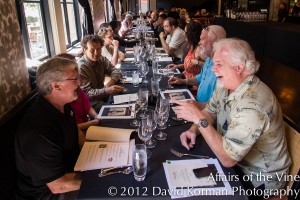 $80 per person Buy Now
BBQ Lunch with the winemakers
Early Admission to Barrel Tasting and Blind Tasting
Grand Tasting & Awards Ceremony
GRAND TASTING & AWARDS CEREMONY TICKETS:
2:00 PM – 4:30 PM
$50 per person Buy Now
(Includes Blind Tasti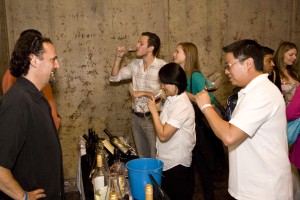 ng, Grand Tasting & Awards Ceremony)
Join us on Sunday, July 14th as we showcase the top selections from this year's Rhone Shootout competition. Amazing Rhone producers will showcase their winning selections for 300 wine loving consumers at The Winery SF, located on Treasure Island.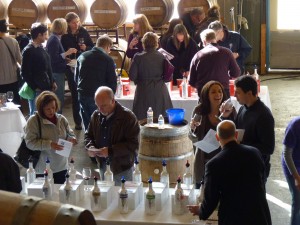 The Rhone Shootout's top entries will also be featured in a blind tasting format open to consumers who will pit their palates against the judges and vote for their top picks. Winners will be announced and awards will be presented.
A special tasting of barrel samples from award winning wineries will begin at 1:00 PM. Tasting the barrel samples gives you a peek at how the wine will taste when it is fully aged. Many of the wineries who participate in the Rhone Shootout are very small. This may be your only chance to taste these wines BEFORE the press discovers them and they are gone! A limited number of VIP and trade tickets will be made available for this special segment.
We will have some wonderful bottles of wine to raffle off including a one-of-a-kind etched Romancing the Rhone 1.5L bottle.
The amazing wines, great food, rockin' music, and the magnificent San Francisco Bay setting will combine to create a truly unique wine event that will be remembered by all! Don't miss it!