Discover your favorite Pinot Noirs and other wines produced by award winning wineries AND help children, young adults and their families touched by Autism Spectrum Disorders.

We're celebrating 13 Years of Great Wines, Food, Fun, and Philanthropy this year at the Atlantis Casino Resort Spa from July 24-25.
After 12 years in San Francisco…The Atlantis Casino Resort Spa enticed us to bring The 13th Annual Pinot Noir Summit to Reno, Nevada. We could not be more thrilled! We've met the nicest and most enthusiastic people in Reno.
On the weekend of July 24th and July 25th, 50 incredible wineries will come together for The 13th Annual Pinot Noir Summit. Ticket sales will benefit the Autism Coalition of Nevada. More than 400 guests will gather to celebrate great wine and great food. Tickets are on sale at now.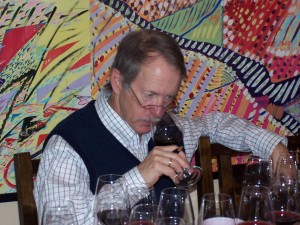 The Pinot Noir Summit, organized by Affairs of the vine, features the best Pinots out of nearly 500 entries tasted by a judging panel of wine professionals over the past three months. The 13th Annual Pinot Noir Summit celebrates and recognizes this year's top wines and producers as part of the two day event.
On Friday, July 24th, the wine trade is invited to an afternoon event at the Atlantis. They may attend a workshop, taste the winning entries and other wines from the producer's portfolios, and blind taste a selection of top-rated from the 13th Annual Pinot Noir Shootout. Trade Agenda
Qualified Media and Trade ~ Please Register Here
On Saturday, July 25th, a full day of events and tastings is planned. 13th Annual Pinot Noir Summit schedule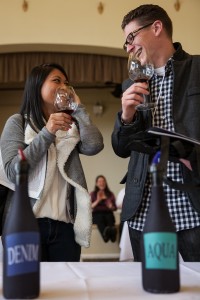 The Pinot Noir Summit includes two seminars delving into the heart and soul of this unique varietal, an All Things Pinot Pairing Luncheon hosted by winemakers who will circulate as they pour their wines for guests, the incredibly popular and unique Wine Lovers Blind Tasting, and the evening's Grand Tasting & Awards Gala. Wineries will showcase their award winning Pinot Noirs and other wines they produce. A selection of Pinot-friendly hors d'oeuvre will be served. Falynne Lewing, a 14 year old self-directed Michael Jackson Tribute Artist, will perform.
The Pinot Noir Summit, an extraordinary wine experience can now be combined with a luxurious stay at the fabulous Atlantis Casino Resort Spa, a Four Diamond resort. Named by USA Travel as the TOP casino resort property outside of Las Vegas and one of the top ten spas in the world for four consecutive years.
Under the direction of Sommelier Christian O'Kuinghttons both the Atlantis Steakhouse and Bistro Napa at the Atlantis Casino have been awarded Wine Spectator Awards of Excellence. O'Kuinghttons states, "This event is so unique because it brings together the wine industry with those who just love wine. There's something for everyone at this event, including an All Things Pinot Pairing Luncheon, where guests can experience some of the country's best Pinot Noirs. The event is more than Pinot, though, and includes the best wineries from around the country, who bring their finest wines, Pinot or otherwise."
Pinot Noir Summit Grand Tasting & Awards Gala Tickets are $75/$85 at the Door
VIP All Day Pass Tickets to the Pinot Noir Summit are $125/$150 at the Door and include one Seminar, All Things Pinot Pairing Luncheon, Wine Lovers Pinot Noir Blind Tasting, and Grand Tasting & Awards Gala
Purchase tickets online here
OR
Tickets are available at all Whispering Vine locations
AND
at the Atlantis Casino Resort Spa at the gift shop.
About Autism Coalition of Nevada
ACON believes the children, young adults, and their families, who are touched by Autism deserve an early diagnosis, to have access to evidence-based treatments, and to receive accurate information regardless of age, income, or race.
Sponsorship opportunities for this event are available and include VIP All Day Passes to the event. For information on how to become a sponsor, contact John Drady at Affairs of the Vine john@affairsofthevine.com or 707-874-1975.
Many of the WINERIES at The 13th Pinot Noir Summit are small wineries with limited production creating an opportunity to discover wines and wineries that are hard to find. Because Affairs of the Vine has tasted these wines three times in blind tastings, you can be sure that these are amazing wines!
Special Atlantis Casino Resort Spa Rates
For Reservations call 800.723.6500 FREE. Reference 13th Pinot Noir Summit for the special room rate or online using the group code SPINOT
Tracie Barnthouse, Publicist at the Atlantis Casino expresses her delight, "We are so excited to bring the Pinot Noir Summit to Atlantis and introduce guests to our property. Guests attending the summit are in for a great event, and we invite everyone to join us for dinner in either Bistro Napa or Atlantis Steakhouse, both recipients of Wine Spectator's Award of Excellence."