Meet the Wine Evangelists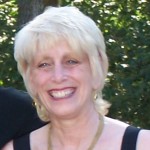 Barbara Drady, CEO, Founder and Chief Wine Evangelist at Affairs of the Vine, has always loved wine. Her many years in the wine industry, combined with her thirst for knowledge have resulted in her extensive knowledge of wine, winemaking and wine growing practices.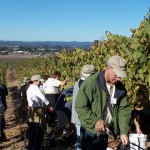 Barbara is the creator of the innovative Aromatic Workshop, Wine Blending Workshops, Wine Challenge Dinners, A Walk Through the Vineyards,and Wine Boot Camp®…the most requested workshops at Affairs of the Vine.
Barbara Drady and her husband, John, are the founders of the famed and highly respected Sonoma Coast Vineyards. Barbara served on the Women for WineSense Napa/Sonoma Chapter Board of Directors and chaired the first "Women in Wine" event. The event brought women winemakers from all over the country to San Francisco to celebrate and support women in the wine industry.
Drady is a visiting educator and lecturer to colleges and culinary institutions. She spent years teaching chefs and aspiring chefs on how to pair food and wine. She's been a featured speaker at the Wine Industry Financial Symposium and has been recognized by Wine Business Monthly and Bay Area BusinessWoman as one of the leading women in the wine industry.
Barbara's organizational ability and zeal ensure that every Affairs of the Vine event exceeds the expectations of the client.
Fred Swan connects people to the wines and wineries of Northern California. He writes, teaches, leads personalized wine country tours and presents other wine-related experiences such as dinners, tastings and seminars. He is Director of Education for Affairs of the Vine, a premier wine edutainment company, and an instructor for both San Francisco Wine School and Grape Experience. As a professional wine writer he contributes to Snooth.com and is proprietor of NorCalWine.com which includes articles, wine reviews, a winery database and event listings.
An authority on California wines and wineries, Fred's accreditations include Certified Sommelier, certified California Wine Appellation Specialist and a Diploma from Wine & Spirits Education Trust, the world's leading educational provider for the wine trade. He has graduated from the Napa Vintners Wine Educators Academy and studied wine at the Culinary Institute of America in St. Helena. In 2009, he was awarded a fellowship by the Symposium for Professional Wine Writers and was also inducted into Eschansonnerie des Papes, the honorary society of the Chateauneuf-du-Pape AOC.
Wine Evangelists
The Affairs of the Vine Wine Evangelists bring over 185 years of wine experience, enthusiasm, knowledge, and professionalism to our team. Our event professionals have a passion for wine and the ability to impart the knowledge to groups in a fun, interactive, and non-intimidating fashion. Our Wine Evangelists are what sets Affairs of the Vine apart from other wine education and events companies. Biographies for our team members will be sent to you upon request.