Meet the Wine Evangelist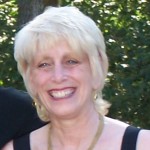 Barbara Drady, CEO, Founder and Chief Wine Evangelist at Affairs of the Vine, has always loved wine. Her many years in the wine industry, combined with her thirst for knowledge have resulted in her extensive knowledge of wine, winemaking and wine growing practices.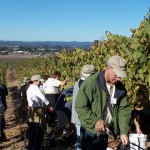 Barbara is the creator of the innovative Aromatic Workshop, Wine Blending Workshops, Wine Challenge Dinners, A Walk Through the Vineyards,and Wine Boot Camp®…the most requested workshops at Affairs of the Vine.
Barbara Drady and her husband, John, are the founders of the famed and highly respected Sonoma Coast Vineyards. Barbara served on the Women for WineSense Napa/Sonoma Chapter Board of Directors and chaired the first "Women in Wine" event. The event brought women winemakers from all over the country to San Francisco to celebrate and support women in the wine industry.
Drady is a visiting educator and lecturer to colleges and culinary institutions. She spent years teaching chefs and aspiring chefs on how to pair food and wine. She's been a featured speaker at the Wine Industry Financial Symposium and has been recognized by Wine Business Monthly and Bay Area BusinessWoman as one of the leading women in the wine industry.
Barbara's organizational ability and zeal ensure that every Affairs of the Vine event exceeds the expectations of the client.
Wine Evangelists
The Affairs of the Vine Wine Evangelists bring over 185 years of wine experience, enthusiasm, knowledge, and professionalism to our team. Our event professionals have a passion for wine and the ability to impart the knowledge to groups in a fun, interactive, and non-intimidating fashion. Our Wine Evangelists are what sets Affairs of the Vine apart from other wine education and events companies. Biographies for our team members will be sent to you upon request.