Aromatic Workshop
Making Sense of Wine "An Aromatic Workshop"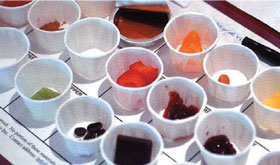 Affairs of the Vine will engage your guests in an Aromatic Workshop. In this unique tasting and learning experience, the participants discover how to identify the wide range of aromas and flavors that naturally occur in fine wine. Each person will work with 21 different elements as he explores the characteristics of eight different wines representing at least five wine varietals.
This workshop will help your group to develop the ability to taste the differences in wine and be able to communicate these characteristics to others.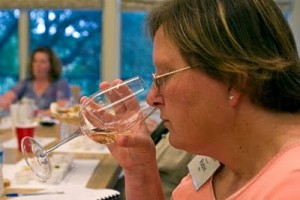 We promise your group a "sense-ual" experience.
This workshop will educate the attendees for life, giving them confident and competent wine knowledge.
"If you've never done an aromatic wine workshop, find one. Affairs of the Vine's is awesome! It's a stellar way to learn about the nuances of the aromas and flavors found in wine. You have samples of organic materials – everything from citrus fruits to chocolate, clove to cinnamon, to compare with what is in your glass. You blind taste different varietals of wine and learn to enjoy and identify what's in your glass."
Morry Anne Angell, Fare to Remember