Workshops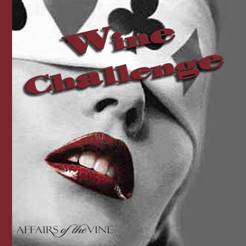 Pinot Noir Workshops - Session One
11:30 AM - 12:30 PM
New World Pinot Noir
Moderator: Sid Sall, Wine Director, Great Chefs & Wineries of the North Bay
A panel of winemakers will discuss and explore the similarities and differences of Pinot Noirs produced in Central Otago and Marlborough, New Zealand, the Extreme Sonoma Coast, and Willamette Valley.
Panelists: Rod Haden,Tarras Vineyard (The Steppes), Central Otago
(Central Otago)
; Nick Goldschmidt, Boulder Bank by Nick Goldschmidt (
Marlborough);
Jennifer Halleck, Halleck Vineyard
(Sonoma Coast); and
Bryan Croft, Winemaker, Firesteed Cellars
(Willamette Valley).
A Question of Style
Moderator, Ward Kadel, West Coast Ambassador & Staff Blogger for WineLog.net and Le Wine Buff for EnjoyBordeaux.com (CIVB)
Winemaker panel will discuss their "style." Taste the unique differences.
Panelists: Kerry Damsky, Consulting Winemaker, TR Elliott; Marc Goldberg, Owner/Winemaker, Windward Vineyards; and Philip Krumal, Co-Owner/Winemaker, Asuncion Ridge Vineyards.
Discovering New Stars
Moderator, Tony Westfall, President Good Company Wines.
An introduction and tasting of wines from young wineries. One of our most popular workshops each year.
Panelists: Jeff James, Owner/Grower, James Family Cellars; Patrick Mahaney, Winemaker, Expression; and Christian Lane, Vintner, Simple Math Cellars.

Pinot Noir Shootout - The Final Showdown
Noon - 4:00 PM
A Blind Tasting:
Pinot Noir lovers taste the top-rated wines from 9th Annual Pinot Noir Shootout in a blind tasting at the Pinot Noir Summit.
Pinot Noir lovers, wine industry attendees and media will taste the selected wines and pit their palates against the expert panel. Each guest will taste the wines and rate their preferences. Scores will be tallied and compared with the findings of our panel. Male and female preferences will be noted.

You be the judge ~ 64 wines have moved to the final phase, the Pinot Noir Showdown. These wines have randomly been put into two groups. You will be assigned to taste and review 32 top-rated Pinot Noirs from around the globe in a blind tasting. Turn in your scores and you may then taste any or all of the other 32.

Pinot Noir Workshops - Session Two
1:30-2:30 PM
Oak and Pinot Noir…Getting it Just Right
Moderator: Ray Johnson, Director of the Sonoma State Wine Business Institute
Many critics will complain about oak in winemaking but the truth is that used judiciously, it makes for delicious wine. The panel will be comprised of a barrel producer and two winemakers. Taste and learn!
Panelists: Coby Parker-Garcia, Winemaker, Claiborne & Churchill; Fintan du Fresne, Winemaker, Chamisal Vineyards.

Pinot Noir, the Most Versatile Wine on the Planet
Moderator: Ellen Landis, Sommelier, Landis Shores Oceanfront Inn
Sommelier Ellen Landis will lead a lively discussion and tasting by winemakers from three different appellations. They will talk about how versatile Pinot Noir is with food.
Panelists: Bill Bishop, Assistant Winemaker, Steele Wines; Cameron Hughes, Founder, Cameron Hughes Wines; Dave Grooters, Owner/Winemaker, Carlton Cellars.

Winemaking 101
Moderator: Ed Thralls, Social Media Marketing Manager, Vintage Wine Estates
and Founder/Social Media Marketer at WineTonite!
The challenges a winemaker faces from harvest through bottling. When are decisions made and how do you decide? Three winemakers discuss the "process" as each shares a wine that has not been released as yet.
Panelists: Greg Freeman, Assistant Winemaker, Hahn Family Wines; Steve McIntyre, Winegrower/Winemaker, McIntyre Vineyards; Patrick Murray, Winemaker, PARO Wines.

Sparkling Wine Tasting
4:00 PM - 4:45 PM
Wines That Dance on Your Tongue ~ Sparkling Wine Reception Includes an international selection of cheeses.

Grand Awards Tasting
4:45 PM - 6:45 PM
9th Annual Pinot Noir Shootout Grand Awards Tasting with top Pinot Noir winemakers showcasing their wines. Includes a pinot-friendly selection of light hors d'oeuvres.
The final results will be announced at The Pinot Noir Summit at 6:30 PM on February 26, 2011 and the winners will be unveiled.

Complete results of the 9th Annual Pinot Noir Shootout will be posted at Affairs of the Vine no later than March 15, 2011.
Pinot Noir Summit Winemaker Dinner
7:15 PM
A multi-course dinner featuring incredible food and wine
Tables will be hosted by Pinot Noir Winemakers
$125 per person
Winemaker Hosted Pinot Noir Dinner: 7:15 p.m.
See Fantastic Food menu here.... prepared by Chef James Aptakin
Take the Elevator Home
Walk home after the Summit - Click the link or call the hotel (415-433-6600) and ask for the best rate for the Pinot Noir Summit at the Hilton San Francisco Financial District.

Pinot Noir Summit $125

Pinot Noir Shootout
Grand Awards Tasting $80
Meet Pinot Noir winemakers in an intimate setting $125
Only 300 tickets are sold for The Pinot Noir Summit. It has sold out every year, and we expect the 9th annual to be no different. Get your tickets early before they're gone.