A Walk Through the Vineyards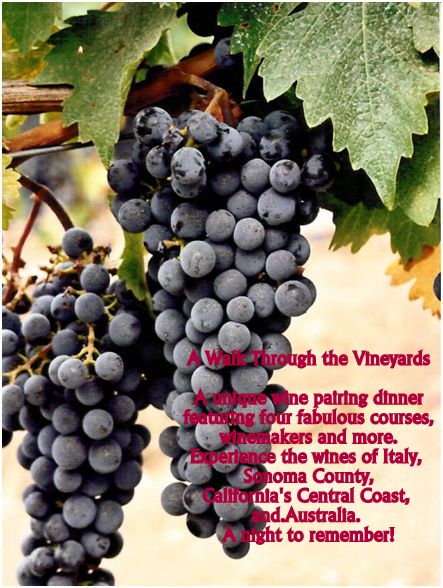 A Walk Through the Vineyards, a unique progressive wine dinner with the attendance and active participation of winemakers, provides a fabulous and intimate wine country experience even for large groups. The group is divided into a minimum of four different teams. Each terrific course will be paired with a different wine. The winemaker from each winery will be at the event to talk about his (or her) wine with the specific course and speak with each team individually. A night to remember!
A Walk Through the Vineyards
A unique wine pairing dinner
featuring four fabulous courses,
winemakers and more.
Experience the wines of Italy Sonoma County,
California's Central Coast,
and.Australia.
A night to remember!
Click here to request a copy of a menu from one of our Walk Through the Vineyard events.
This incredible dining adventure is available only through Affairs of the Vine.