The Original Wine Challenge (A Blind Tasting)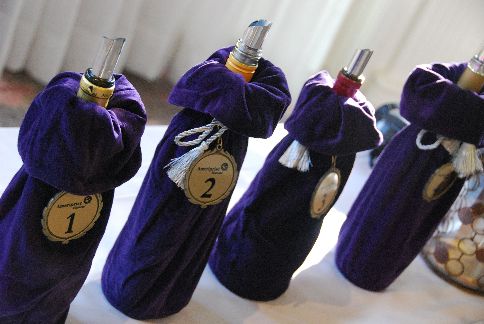 The Original Wine Challenge, a team building activity, is designed to educate palates and is the perfect activity for an evening with a competitive twist. Guests will be welcomed to a unique wine reception, the twist being that all of the wines will be tasted blind. This relationship building activity includes tasting a range of eight wines encompassing different styles, varietals, appellations, vintages, and price points. Our experts will introduce your guests to the art of blind wine tasting by tasting two of the wines.
The guests will then taste the remaining six wines. Using their newly acquired tasting skills, the challenge invites the guests to identify various aspects of the wines. Working and tasting together, guests must match wines with descriptions and tackle other challenges such as deciding which bottle is the most expensive, which is from Italy, and which wine is the oldest.
Affairs of the Vine Wine Evangelists will interact with the guests and guide them through the process without giving them the answers to the questions.
This fast paced networking wine adventure is an exciting learning tool and relationship building experience.
Affairs of the Vine personnel will provide exciting, entertaining, educational, and interactive wine events. Affairs of the Vine's interactive adventures provide an ideal opportunity to solidify and strengthen relationships.