Wine Country Adventures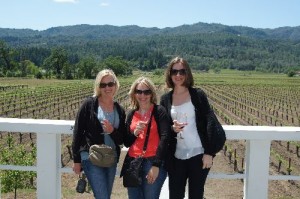 Let Fred Swan create a personalized wine country experience for you. He'll develop an itinerary based on your tastes, goals and enthusiasms. For a safe, relaxing and informative experience, leave the driving to him. He'll answer all of your questions while you enjoy the wine and scenery. If you prefer to go it alone, he'll make recommendations and/or reservations for you.
Unlike many tour and limo services, Fred doesn't have a set itinerary and isn't compensated by wineries in any way. His selections are based on his experience and what you want to explore: small, rustic wineries or big and luxurious ones, famous names or hidden gems, romantic locations or industrial chic, cult wines or great values, wine caves, vineyard tours and more.