MASTERING THE BASICS
Making "Sense" of Wine - An Aromatic Workshop
Have you ever wondered what is meant by wine descriptions such as Chardonnay with characteristics of melon and honey? Or Merlot with traces of blackberry and chocolate?
In this unique tasting and learning experience, you will discover how to identify the wide range of aromas and flavors that naturally occur in fine wine. As a participant, you will work with a number of different elements as you explore the characteristics of at least five wine varieties. This event, which has been used for over 20 years as a training seminar for wine industry professionals, is now being offered for the benefit and enjoyment of all wine lovers and aspiring wine lovers alike. We promise you a "sense-ual" experience. To enhance the experience and assure individualized attention, the number of participants is limited.
Wine Tasting Basics …A Component Seminar

Learn to identify the components of wine such as tannin and acid. Discover the importance of a balanced wine. You will learn the "secrets" for defining the sensations imparted by wine. Understand the difference between recognizing a wine characteristic and liking that trait. Be empowered; acquire a personal vocabulary that will enable you to communicate your observations about wine.
How to Identify Varietals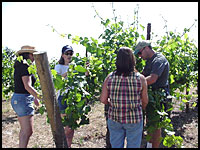 Learn to recognize the different grape varieties. In this workshop, you will participate in a blind tasting in which various wine "varietal" types including Chardonnay, Merlot, Pinot Noir, Cabernet Sauvignon, Syrah and Zinfandel will be explored. You will learn to identify the classic varietals. You will have an opportunity to discover some lesser-known varietals. Suggestions for food pairing will be discussed.
Wine Appellation Workshop
When a vineyard or winery wants to tell you the geographic pedigree of its wine, it uses a tag on its label called an Appellation of Origin. Appellations and the wines that are produced from the appellations are very distinctive.
Knowledge of wine appellations and the style of wine that derives from the appellation can assist you in choosing the right wine to pair with a menu. In this workshop, you will learn through experience to define the styles of wine from several key appellations. Discover the difference between Napa and Sonoma, between California and France, or Australia, or Oregon, or New Zealand, or Italy. Experiential knowledge and understanding of the characteristics of wine from various appellations will allow you to expertly choose wines from any wine list that will complement any menu. This workshop will empower you and assist you in making educated choices when selecting wines from a wine list and will add another level of sophistication, confidence, and ease to your food and wine pairing skills.
America's Sweetheart Grape - Zinfandel
Discover why Zinfandel is America's Sweetheart Grape. Zinfandel is full-bodied, rich and zesty at its best. Zinfandels come from many parts of California and cover a wide price range from very affordable to "tres cher." Taste a variety of Zinfandels with us and experience the joy and fun of this truly American wine.
Cabernet Cabaret
For over 100 years, Cabernet Sauvignon has reigned as the undisputed king of red wines. Serious wine lovers collect, compare, rate, drink, and discuss Cabernet Sauvignon. Become more knowledgeable about this noble grape. Our seminar includes a blind tasting of a variety of Cabernet Sauvignons from around the world. We'll sample the wines of Bordeaux as well as the wines of Italy, America, Australia, Chile and others.
Heartfelt Reds
The "French Paradox" indicates that red wine is good for your heart. We drink red wines because of their delicious flavors and the warm, embracing feeling they impart. Cabernet Sauvignon, Merlot, and Zinfandel are great red wines but they are not the only red wines. Wines tasted may include Pinot Noir, Carignane, Zinfandel, Barbera, Cabernet Franc, Merlot, Syrah, Dolcetto,
Cinsault, Cabernet Sauvignon, Nebbiolo, Tempranillo, Charbono, Sangiovese, Petite Sirah, Grenache, or some fabulous red wine blends. Wine and food pairing will be discussed. You will have the opportunity to taste a variety of red wines from regions around the world. You're going to love this seminar and the group of people this seminar always attracts.
Que, Syrah, Shiraz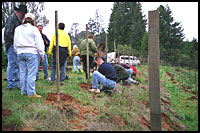 Syrah? Shiraz? Were these wines designed to confuse the wine drinker?Are they the same? Are they different? And if so, how? Discover the difference. Taste the rich, spicy, food friendly characteristics of these exciting wines. We will explore Syrah and Shiraz from a variety of growing regions. Syrah and Shiraz seminars always seem to attract people who love life and wine!

Port...Do We Need to Say More?

No wine has been more subject to imitation than Port. Porto-style wines made in California, Australia, South Africa and elsewhere are decidedly different from real Porto. The "real thing" can only be made in one place in the world because of a unique combination of soil, climate and grapes: Portugal's Douro River Valley. In this seminar you will discover the similarities and
differences between Porto from Portugal and other Porto-style wines.

Understanding Pinot Envy

Do you wonder what all the fuss is about? Have you discovered the wonder of Pinot Noir? Taste the subtle sexy flavors of this marvelous grape variety. This tasting will encompass wines from Burgundy and the New World. Pinot Noir is the ultimate food wine. Would you like to discover more about this illusive grape? Sign up for our tasting and explore the uniqueness of Pinot Noir.

A Taste of California

Taste the diversity of California. Examples of California varietals and appellations will be presented in this workshop. Learn what to expect in flavors and textures from the various growing regions of California. You will discover the unique differences that can be detected. Is it a wine from Napa, Sonoma, Mendocino, Santa Barbara, or Lodi? Taste the difference!

Ole! No Bull, Great Spanish Wines

Spain is the third largest wine producer in the world, after France and Italy. Each year Spain produces more than 3,000 different wines with over 150 native and foreign grape varieties that grow under more than 50 appellations. With that many wines available, we've had no difficulty in finding some great Spanish wines to share at this seminar. You will have an opportunity to taste these wines with some traditional Spanish tapas.

Sexy Italians

If you have lusted after Sophia Loren, "La Bomba", Isabella Rossellini, Antonio Sabato Jr. or Giorgio Armani, we will introduce you to some new Italians that you may adore. It's not just Soave anymore. Italian wines are perfect matches for much more than pasta. Discover the wonders of Italy. You will taste Italian wines that will make you crave Gnocchi alla Romano, Chicken Saltimbocca or even a Pizza.

Romancing the Rhone

The wines from the France's Rhone Valley are among the world's most exciting. Some of the Rhone Valley wines are now ranked among the world's most expensive wines. The three main varieties produced in the Rhone Valley are Syrah, Viognier and Grenache. Rhone varietals are being produced and are flourishing in America and Australia. Discover for yourself what all the hype is about. You will experience a number of different Rhone-style wines from the Rhone, America, and Australia.

Speak French…"Champagne"

Sparkling wines are produced in many places all over the world. Champagne is only produced in a small area of France in a region of the same name. The majority of French Champagne is very good, some is sublime. We will taste different styles of this wonderful elixir and experience some of the treasures that Champagne has to offer.



Food & Wine Pairing Basics

Affairs of the Vine educators will discuss and demonstrate the "secrets" in selecting the perfect wines to complement the flavors of a meal. The flavors so prevalent in today's restaurants featuring "fusion and ethnic" cuisine present a unique challenge in selecting wines. The seminar will be interactive and concentrate on varietal wines. In this workshop, you will taste a minimum of six different wines in the company of a variety of flavors and textures. You will be presented the challenge of tasting and describing what happens to wines as they are paired with different food components. You will discover which wines complement the flavors in food and why.

This workshop will enable you to develop the ability to taste the differences in wine and apply them to food pairing experiences.

Cheese & Wine Pairing

A hands-on, educational discovery of pairing fine wines with gourmet cheeses. Six fabulous cheeses and wonderful wines to match!

Wines and Ethnic Cuisine

The flavors so prevalent in ethnic cuisine present a special challenge in selecting wines to complement the meal. You will discover the secrets of selecting the perfect wines to enhance and balance the unique ingredients and spices in ethnic dishes. You will taste each of four wine varietals with four different food selections and discover for yourself which wine complements the flavors in the food. This seminar is fun and delicious!

How Sweet It Is! Just Desserts

We love dessert! If you can't wait for the dessert cart, discover what wine to pair with dessert. Are you serving Chocolate Mousse, Lemon Meringue Pie, Crème Brulee, or Bittersweet Chocolate Cake? You will have an opportunity to do your own matching with four different desserts and four wine varieties.

Advanced Food & Wine Pairing

In this workshop, you will be presented the challenge of tasting and describing wines when they are tasted alone and then with four different appetizers. Six international wines will be presented. Food and wine pairing guidelines will be discussed and demonstrated. You will have the opportunity to experience the changes in the food and wine with each pairing. This workshop will build on the skills you have developed in the "Food & Wine Pairing Workshop," the "Aromatic Workshop" and/or from previous wine knowledge and experience.

This workshop will take your food and wine pairing skills to a new level, enabling you to develop the ability to taste the differences in wine and apply them to food pairing experiences. You will develop the ability to communicate food and wine descriptions and characteristics to others.
ADVANCED WINE WORKSHOPS
Wine Blending Experience …Become a Winemaker…Blend Your Own Wine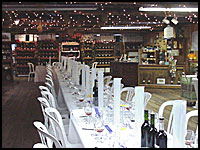 Blend your own wine. Many of the great red wines of the world are blends of several grape varietals.At this seminar, you will be advanced into the ranks of winemaker as you experience firsthand, the joys and frustrations of winemaking. Utilizing selected varietals and working with Affairs of the Vine staff, you will have the opportunity to try a number of different blends before selecting a blend of your own. You will take home a 375-ml bottle of your chosen red blend with yourvery own label.
Winemaking Influences on Wine
Barrel fermented? Barrel aged? French or American Oak? Malolactic fermentation? Sur lie? Learn to identify winemaking techniques when tasting a wine. Develop a comprehensive wine vocabulary that includes professional tasting terms.
Wine Tasting Without Attitude
Choose the right glass. Check for color and clarity. Swirl the glass to garner the bouquet. Sip, swish, spit. Sounds awfully complicated, doesn't it? It shouldn't be. Sometimes, we just want to enjoy the wine in our glass. We will share the etiquette and tips for tasting wine and have a great time in the process. Join us for this seminar. You will automatically be a member of our "Wineau Club" at the end of this seminar.
Undiscovered Treasures
Eureka! In this seminar we will share hot new discoveries and possibly some new vintages from some old friends. You won't find these beauties at your local grocery, but we will tell you where you can buy them.
Wine List Workshop…Crack the Secret Code of Wine Lists
Here's the Wine List, now what? You're entertaining clients at a four-star restaurant. You are going to close the deal...you can feel it. The maitre d' presents you a wine list that is the size and weight of the San Francisco phone book. Everyone waits in absolute silence for you to order. What do you do?
How do I choose a wine at a business dinner or any time? How do I deal with the sommelier or waiter? How do I taste the wine? What do I do with the cork? What if the wine needs to be sent back? What wine goes with pizza, sushi, Indian cuisine, or roast duckling? What goes with a simple meal at home or Mexican take-out? How do California varietals differ from French varietals?
Wine Boot Camp™ - The Ultimate Wine Experience!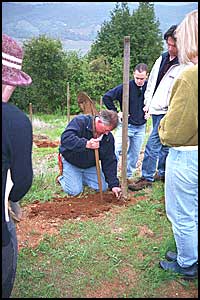 Spectacular wine country can be your training site for Wine Boot Camp. Gathering the troops, we challenge your senses, awareness and understanding of fine wines. Wine novices and experts alike will find our program as challenging as it is entertaining. We guarantee that upon completion of your basic training, your marksmanship in the field of fine wines will be right on target. This intensive yet highly enjoyable training program will provide you with the experience and knowledge needed to become totally confident in the understanding and appreciation of fine wines. Business associates and friends will marvel at your leadership as you storm the wine lists of America and the world.
Some of the missions that may be included in the Affairs of the Vine Boot Camp include:

Aromatic Workshop

Winery and Vineyard Tours

Vineyard Experience-recruits will learn about the vineyard and have an opportunity to some "hands on" work in the vineyard

Varietal Wine Tastings and Workshops

Food and Wine Pairing Workshop

Crack the Secret Code of Wine Lists

Wine Cellar Experience

Wine Blending Experience-become a winemaker and blend your own wine

Appellation Tasting and Workshop
Wine Boot Camp, an interactive experience can be attended by raw recruits and wine generals alike. This exclusive Affairs of the Vine Program is offered as an open course or can be tailored as a special event or team building experience.